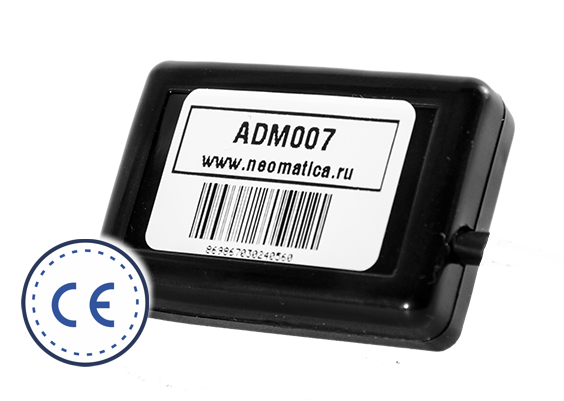 ADM007 is the smallest Russian fleet tracker designed for objects with basic monitoring requirements, small objects, hidden installation. It saves traffic and power. ADM007 is capable to work with a wireless headset. In addition to traditional setting methods, it may be configured with a mobile phone via Bluetooth.
Benefits of ADM007:
Compact case with built-in GSM and GLONASS/GPS antennas;
Setting from smartphone via Bluetooth;
Recording data in the device memory and their further upload;

Analog input for ignition control;

Easy installation;
Remote updating of firmware version via GPRS;
Very low weight;
Jamming detection;
Open and flexible protocol supported by most telematics servers.
CE certificate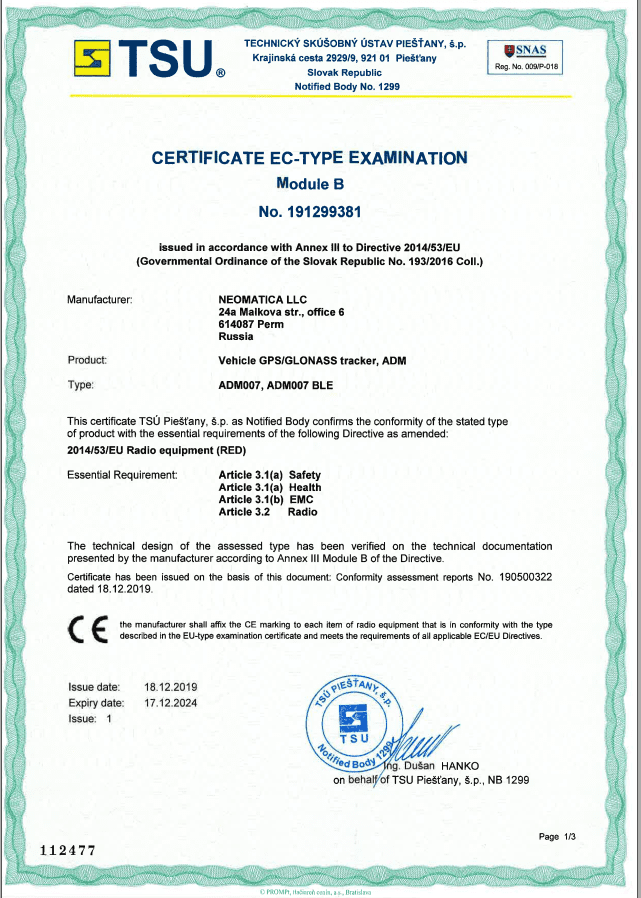 Specifications:
Number of channels of GLONASS/GPS receiver: 33 tracking/99 picking up;
Communication standard: 2G;
Number of SIM cards: 1microSIM;
Analog input: 1;
PC connection interface: Bluetooth;
Supply voltage: +8,5..+40V;
Current consumption (12V): 200mA (maximum), 30mA (average);
Operation temperature: -40..+85oC;
Number of stored route records: 48000;
Setting & Handling: Bluetooth, SMS, GPRS, FOTA;
Dimensions: 45х25х12 mm;
Weight: 30g.
You can purchase a cigarette lighter adapter for ADM007. Write to our managers by email
sales@neomatica.com
---
Downloads:
Manual
CE certificate
---