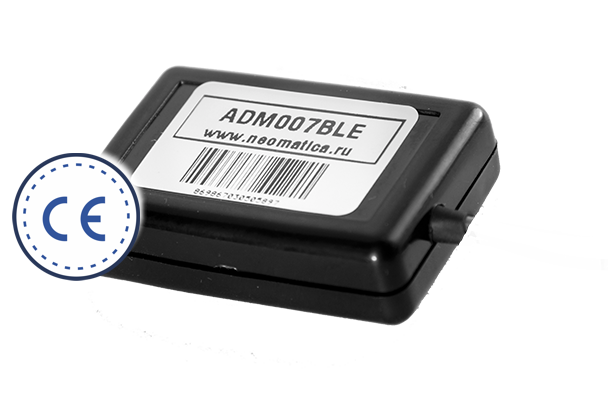 ADM007 BLE is the smallest Russian fleet tracker designed to replace conventional wired solutions. It greatly speeds up installation and increases opportunities. It saves traffic, power and may be configured with a mobile phone via Bluetooth.
Benefits of ADM007 BLE:
Compact case with built-in GSM and GLONASS/GPS antennas;
Setting from smartphone via Bluetooth;
Works with wireless BLE temperature, humidity, tilt sensors etc;

Recording data in the device memory and their further upload;

Analog input for ignition control;

Easy installation;
Remote updating of firmware version via GPRS;
Very low weight;
Jamming detection;
Open and flexible protocol supported by most telematics servers;
CE certificate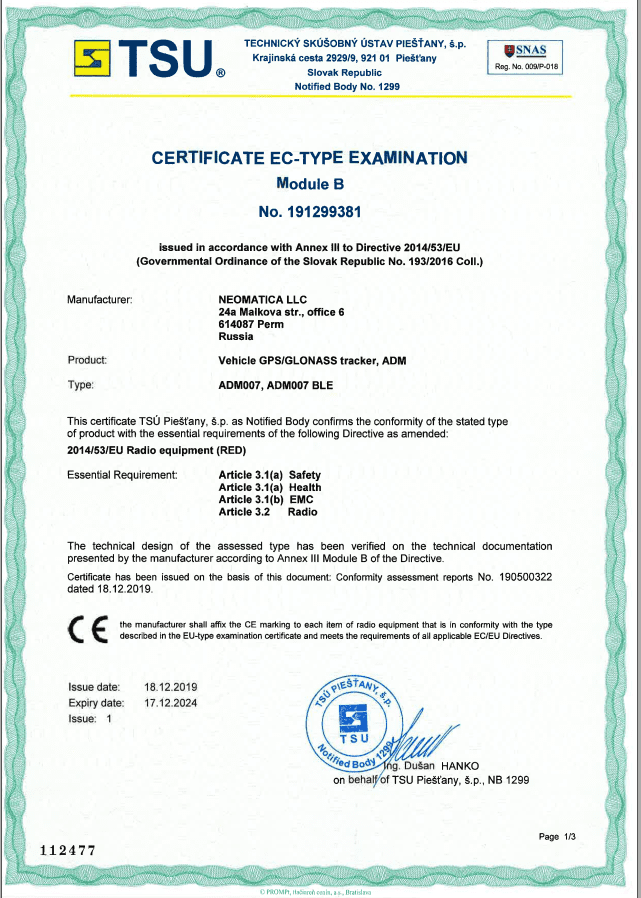 Specifications:
Number of channels of GLONASS/GPS receiver: 33 tracking/99 picking up;
Communication standard: 2G;
Number of SIM cards: 1microSIM;
Analog input: 1;
PC connection interface: Bluetooth;
Communication interface with wireless sensors: Bluetooth 4.0 Low Energy
Supply voltage: +8,5..+40V;
Current consumption (12V): 200mA (maximum), 30mA (average);
Operation temperature: -40..+85oC;
Number of stored route records: 24000;
Setting & Handling: Bluetooth, SMS, GPRS, FOTA;
Dimensions: 45х25х12 mm;
Weight: 30g.
You can purchase a cigarette lighter adapter for ADM007. Write to our managers by email
sales@neomatica.com
Downloads:
Manual
CE certificate